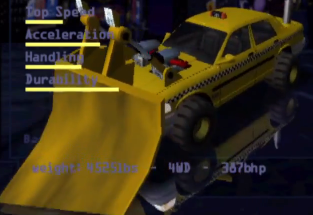 Marauder is unlockable vehicle in Midnight Club: Street Racing by playing in Cruising Mode (New York).
For other unlockables see main article: Midnight Club: Street Racing:Content
It resembles 1998 Ford Crown Victoria.
It's the only vehicle in Taxi Cabs group, that doesn't contain 'Taxi' in vehicle name.
Ad blocker interference detected!
Wikia is a free-to-use site that makes money from advertising. We have a modified experience for viewers using ad blockers

Wikia is not accessible if you've made further modifications. Remove the custom ad blocker rule(s) and the page will load as expected.